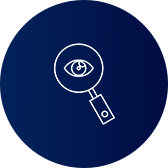 How to Choose a Cryptocurrency Exchange
The cryptocurrency market and blockchain technology have emerged quite recently, but in this short period of time, hundreds of web-platforms providing access to digital assets have been created. Choosing a crypto exchange can be a complex and tedious process. Each exchange has certain features and functionality to meet the needs of different categories of users. Decide on your goals and preferences. This will help to narrow the search area considerably.
For a simple purchase, any exchange is suitable, to which the payment method suitable for you is integrated. Be sure to thoroughly research its online reputation, preferably from different sources. Most of the existing exchanges can be used for exchange operations. The only difference will be in their additional functions and ways of interacting with the client.
This refers to centralized and decentralized exchanges. In the first case, your wallet and assets are managed by the exchange operator. This is the most common and risky approach, as all of your capital is held in corporate accounts. In the second case, exchange transactions are carried out directly from your personal wallet, which is connected directly to the exchange.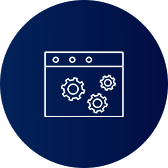 Types of Crypto Exchanges
If you are a novice user who needs basic functions and no more, then look for cryptocurrency exchanges with the ability to quickly exchange (Quick Exchange). This is the most intuitive interface currently available. Enter the wallet address, select two currencies to exchange, enter the amount and complete the operation.
For advanced traders, the top exchanges have prepared many interesting features:
Margin trading is an increase in the level of risk of trades with leverage for the sake of higher potential profits. The ratio ranges from 2 to 125.
Crypto derivatives are derivative financial instruments (options, futures) in which the underlying asset is a cryptocurrency.
Investments and financing are special services for earning interest on the balance of funds or raising trading capital.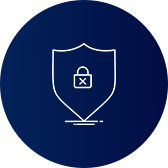 Security and regulation
The legal framework governing crypto-asset transactions is not present in all countries. Most countries do not yet understand what laws to apply and how to monitor the transactions themselves. At the same time, some financial authorities have already successfully introduced a supervisory system and many exchanges have decided to take advantage of this to get out of the dark web shadow.
A license and official presence in a particular jurisdiction indicate the company's desire to become more transparent. Beyond that, keep in mind the technical security protections:

Protection against DDoS attacks;

Two-factor authentication;

PGP email encryption;

Restricting access based on IP addresses.
Attention!
The rating of cryptocurrency exchanges is a top list reflecting the subjective point of view of CAPFINEX specialists and clients. To start working with digital assets, you need to: decide on the choice t a company, click the "OPEN AN ACCOUNT" button and register. If you need help choosing a crypto exchange, please use the
FEEDBACK FORM
or contact us by yourself.