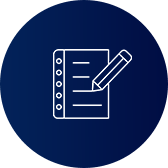 How to choose a Forex broker
The retail forex market is so competitive that the number of active companies is growing exponentially. They pop up daily in a wide variety of jurisdictions. This variety is confusing and complicates the process of finding the right broker.
It is equally difficult to find a separate objective opinion because often traders make mistakes by themselves, which are then blamed on brokers. Of course, the opposite situations can also happen, when companies deliberately make it difficult for their clients. This all leads to a wave of negative feedback on thematic websites, blogs, and forums. Often, reviews turn out to be advertisements, ordered by competitors, or written by web resources for blackmail and profit.
Despite the distorted information and its speculative nature, Forex remains the most traded market, providing exchange transactions worldwide.
When choosing a brokerage company, pay attention to a few key features:
Technical features are a set of technologies, functions, and capabilities of a forex dealer.
The legal component is the legal basis for the company's activities within a particular country and internationally.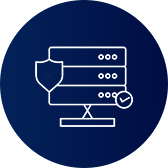 Trading conditions
Each forex broker possesses certain functionality required to meet the needs of traders. The first step is to determine what assets you wish to trade. Most often, not only currency pairs are available, but also Contracts for Difference (CFDs).
Some multi-asset brokers offer a wide range of stock exchanges in addition to currencies, which allows you to diversify your investment portfolio and employ cross-market strategies. Be sure to compare fees and spreads for the financial instruments you are interested in, as cost differences can be significant.
Choose a convenient terminal for trading. In fact, most industry representatives use MetaTrader, which has become a kind of "gold standard" for the whole industry. Some brands provide proprietary platforms or complementary third-party solutions.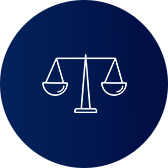 Regulators and licenses
The most important qualities of a forex company should be reliability and security. Requirements are formed by special regulatory bodies, which exist in most countries. They perform a supervisory function and protect consumers of financial services from fraud. All brokers must fulfill a number of conditions and strictly follow all the rules in order to obtain a license.
It goes without saying that the requirements of regulators may vary greatly, and sometimes it's just a matter of price. The strictest regulators that guarantee the safety of funds and resolve conflict situations are the following:

Russian Federation - Central Bank of the Russian Federation;

United States of America - Securities and Exchange Commission (SEC), Commodity Futures Trading Commission (CFTC), Financial Industry Regulatory Authority (FINRA), National Futures Association (NFA);

Canada - Investment Industry Regulatory Organization of Canada (IIROC);

UK - Financial Conduct Authority (FCA);

Japan - Financial Services Agency (JFSA);

Regulators of the European Union countries;

Australia – Australian Securities and Investments Commission (ASIC).
Attention!
The rating of Forex brokers is a top-list reflecting the subjective point of view of CAPFINEX specialists and clients. To start trading in the foreign exchange market, you need to: decide on the choice of a company, click the "OPEN AN ACCOUNT" button, and register. If you need help in choosing a brokerage company, please use the
FEEDBACK FORM
or contact us by yourself.