Forex is a fast-growing financial business that has undergone major changes over the past 5-7 years. The new conditions for doing this business allow us to attract even more clients than before, with full transparency and within the legal framework. Another positive trend identified by market research is the constantly growing demand for trading on the foreign exchange market.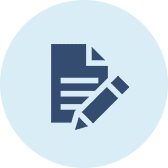 Registration of a brokerage company
We will help to understand all matters of a legal nature. Choosing jurisdiction, opening a bank account and registering a company is a very important step in creating a brokerage business. Entrust it to us!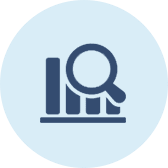 Brokerage terminal
A trading terminal is a multifunctional software that provides traders with access to foreign exchange markets. In order to achieve maximum customer satisfaction, the platform must have first-class functionality:
wide range of tools;

fast execution of transactions;

availability of analytical and other modules.
What is important is not only the functionality and interface, but also the speed of processing trades.
At this stage, our task is the choice of software and liquidity provider!
Price
from $999
per connection and
$599
monthly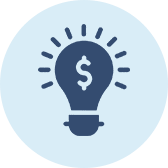 Broker brand
Creating and promoting a brand, implementing marketing decisions and shaping the company's image are one of the most important steps in creating a Forex broker. Our task is to develop a unique concept of the company and use it as an advantage in a competitive environment.
Each development of our specialists is special and unique, and extensive experience in brand image personalization will help your Forex company to take deep root in the minds of clients.
Effective branding does not imply high costs. The main qualitative study of the audience and creativity!
Creation of a brokerage site
Your company's website, as an integral part of the brokerage business, will serve not only as an advertising face, but also as a link between such elements as:
client's personal area;

CRM-system;

payment system;

live chat support;

and other additional modules.
The site optimizes business processes and synchronizes the work of all elements with the trading platform. With our help, the work will be comfortable, and the results will be as high as possible!
Brokerage Training
The most important, in the brokerage business, are the company's human resources. To ensure business continuity, you will need highly qualified specialists in the following areas:
active sale;

PR and SEO;

marketing and advertising;

financial analysis, etc.
We will not only select candidates for you but also train them in financial analysis and sales of investment products. Our team includes people from the largest brokerage companies with tremendous sales experience. This service is suitable for both beginners and advanced brokers!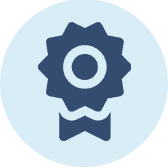 Forex business
The Forex market is characterized by a daily turnover of 2-5 trillion dollars! The demand for brokerage services is growing exponentially! When you open a company, you become part of a global industry where demand always exceeds supply. An industry that does not need to have an office and a large number of staff. Industry in which the business pays for itself within a year! And we will help you with this!