Liquidity for brokers is a flow of orders to sell and buy an asset, which ensures the fast and high-quality execution of client orders. Liquidity can be used to overlap client trades while remaining an intermediary combining supply and demand. Such a business model eliminates conflicts of interest and brings no less profit than "internal execution" (B-Book). Connect to providers and liquidity pools. Combine multiple data streams through a liquidity aggregation module. Provide traders with some of the best Bid and Ask prices from top financial brands. Profit from the difference in commissions and spreads.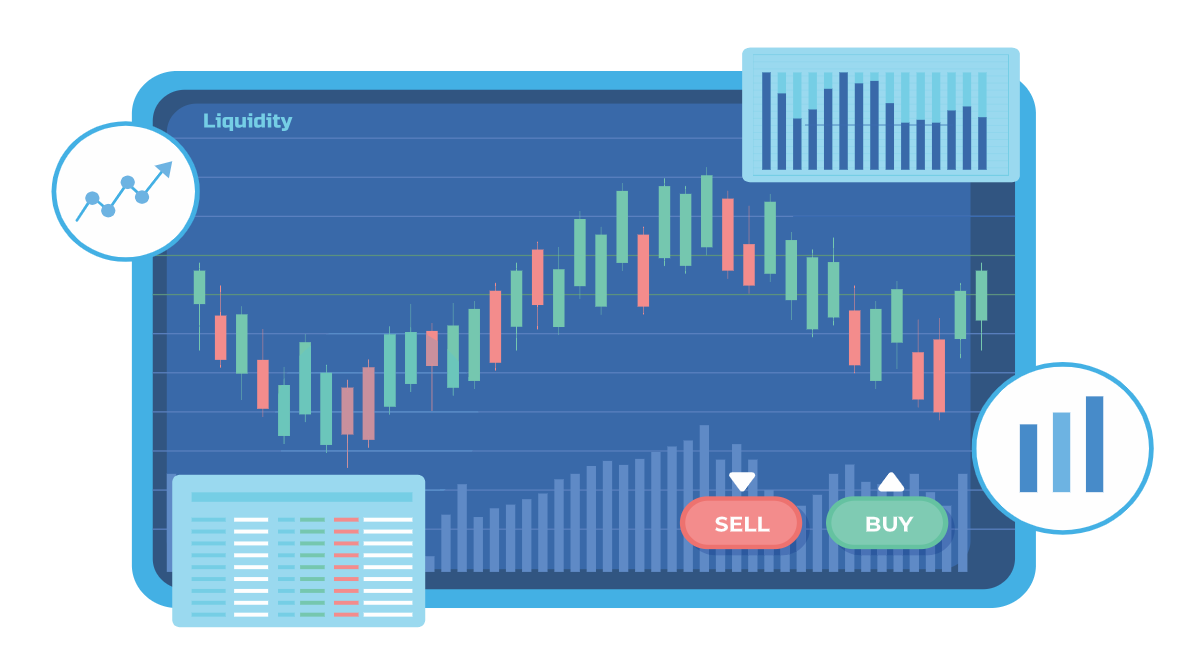 ECN - Aggregator

MT4 / MT5 – Bridge
API integration

Automatic risk management
Modern technologies
---
Reliable trading infrastructure
and a global presence.
Instruments:
Forex, CFD, Crypto, Multi-Asset

Futures, options, stocks, ETF

Cryptocurrency pairs

Margin trading