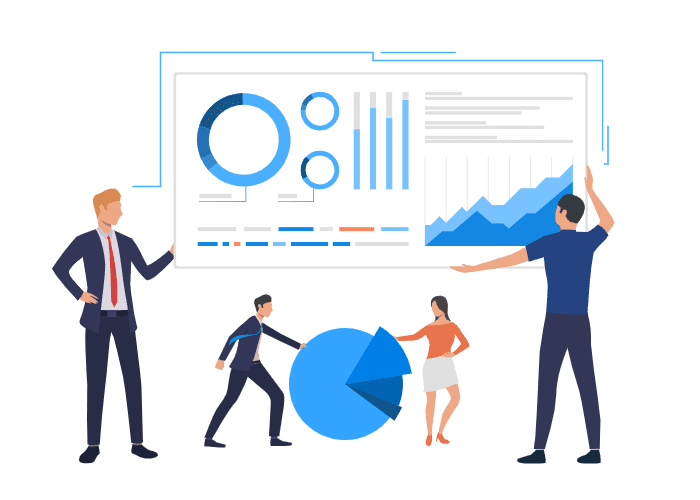 How to choose a managing trader?
The number of positive trades must be greater than negative ones;
Drawdowns should be acceptable;
Trading should be stable;
How to start Copy Trading?
Log in to the Trading Room;
Go through the registration process;
Select the Manager;
Get profit.
Auto Copy Trading
Many people are attracted to the Forex market. However, there are disappointing statistics that show that 85 % of traders end their activities sadly. Traders are required not so much luck, how much is daily hard work. The study of trading systems, analysis of their own experience, the most severe discipline and many other nuances. Not everyone wants to do this, so many people just use PAMM accounts. This is the simplest solution for investing in Forex.
The problem is that you need to find not only a trader with stable statistics, but also a broker that offers PAMM accounts. This is what prompted us to develop a new unique transaction copying service that has all the advantages of a PAMM system, but there is no need to link yourself to a specific broker. It is based on a method that allows you to copy successful traders. The Deposit remains with you, and it does not need to be transferred to anyone under management.
Trading Room
What was this system created for? First of all, for the opportunity to provide anyone with a real-time copy of the actions of another, proven as a successful trader. Now you don't need to do complex Analytics and develop your own strategy. It all comes down to fully automating the trading process. However, along with the ability to copy transactions, the Trading Room service allows each registered participant to become a managing trader. In this case, your transactions will be copied to other participants on a paid basis, which will allow you to have additional income.
Payment for copying transactions will be transferred to your personal balance in the trading account once a month.
Trading Room allows you to pay for the services of copying trades in a variety of ways. The price is set by the managing trader once, regardless of the result. This means that You do not need to give away part of your earnings, it is enough to pay a fixed amount.
The system makes it possible to work not only with one successful trader, but with several at the same time. To do this, you only need to configure several parameters, the maximum level of risk, and connect to the managers you are interested in.
A positive result obtained in the past does not guarantee a profit in the future. Trading on financial markets involves risks. You must have sufficient knowledge and be confident in your financial capabilities. Trading with borrowed funds (leverage) carries increased risks and the possibility of capital loss. If you have any questions, please use
the feedback form
or contact us yourself.