ICO (Initial Coin Offering) is a method of attracting investment, often used for projects based on blockchain technology. This type of activity has similar features to the IPO (Initial Public Offering). In both cases, there is phased fundraising by means of an initial offer and subsequent placement of an asset on the stock exchange. The main advantage of an ICO is that it eliminates intermediaries and creates direct links between the company and investors.
A set of services for launching an ICO:
Legal support and business planning;
Website development (design, layout, optimization);
Technical part (investor's cabinet, gateway, integration of payment systems);
Advertising materials (white paper, video presentation, infographics);
Marketing (SMM, promotion on thematic platforms);
Pre-Sale (smart contract, token emission);
Listing (negotiations with exchanges, token listing).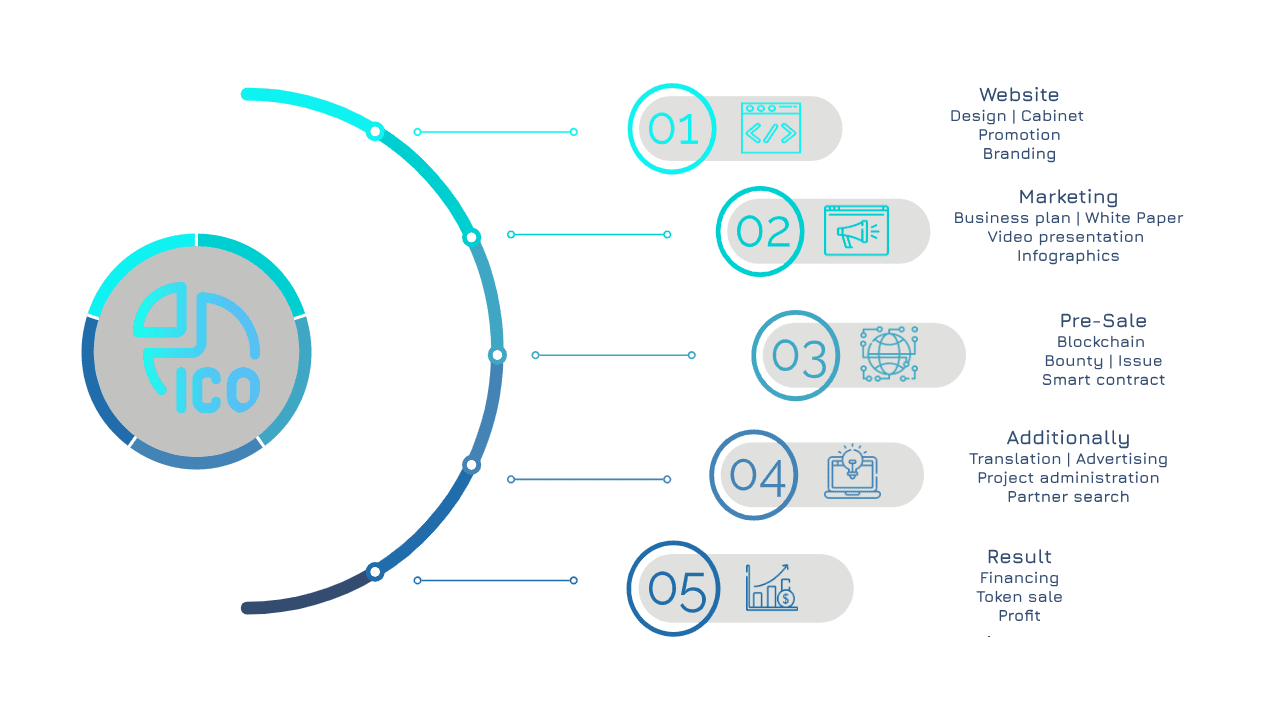 Finding a suitable jurisdiction for the ICO. Company registration, tax planning, and compliance with all regulations.

Comprehensive assessment of the project and search for vulnerabilities. Legal and technical expertise. Testing ideas and hypotheses.

Analysis of product demand and development prospects. Marketing research and development of traffic channels.
The price starts from
$499
.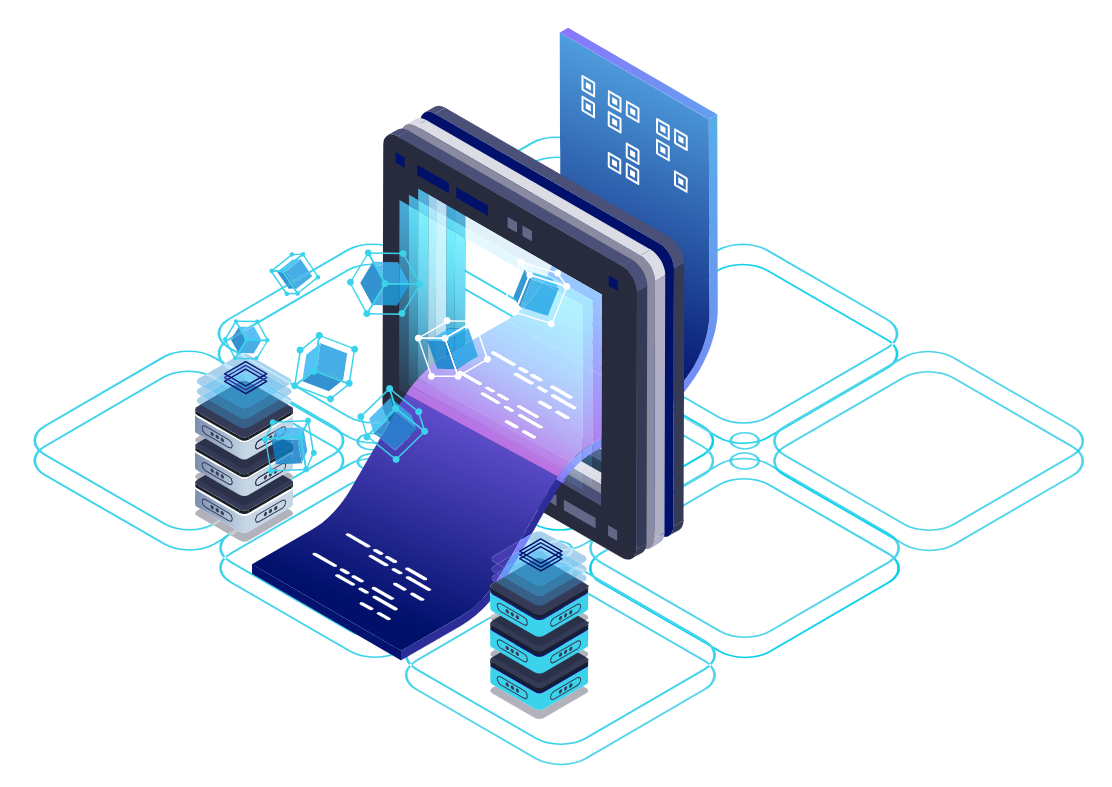 Website for ICO
Turnkey and White Label model solutions. Technical outsourcing.

Corporate website design and optimization. Setting up and connecting Investor Cabinet and Administration. Payment gateway integration

Creating a new blockchain (if necessary), working on a smart contract, issuing tokens. Searching for the best exchange for listing.
The price starts from
$999
.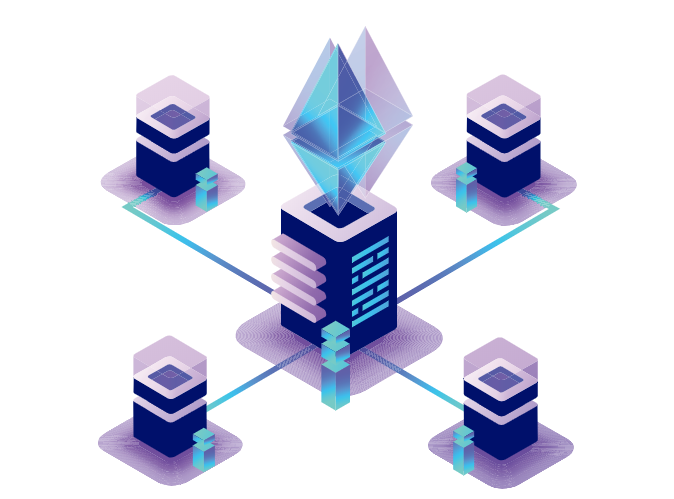 ICO promotion
Writing or detailed editing of the White Paper. Business plan and business model. Roadmap and monetization plan of the ICO project.

Placing on specialized online sites. Bounty-programs, airdrop, and referral attraction.

Building a promotion strategy and advertising campaign. Calculation, planning, and allocating marketing budget.
The price starts from
$1299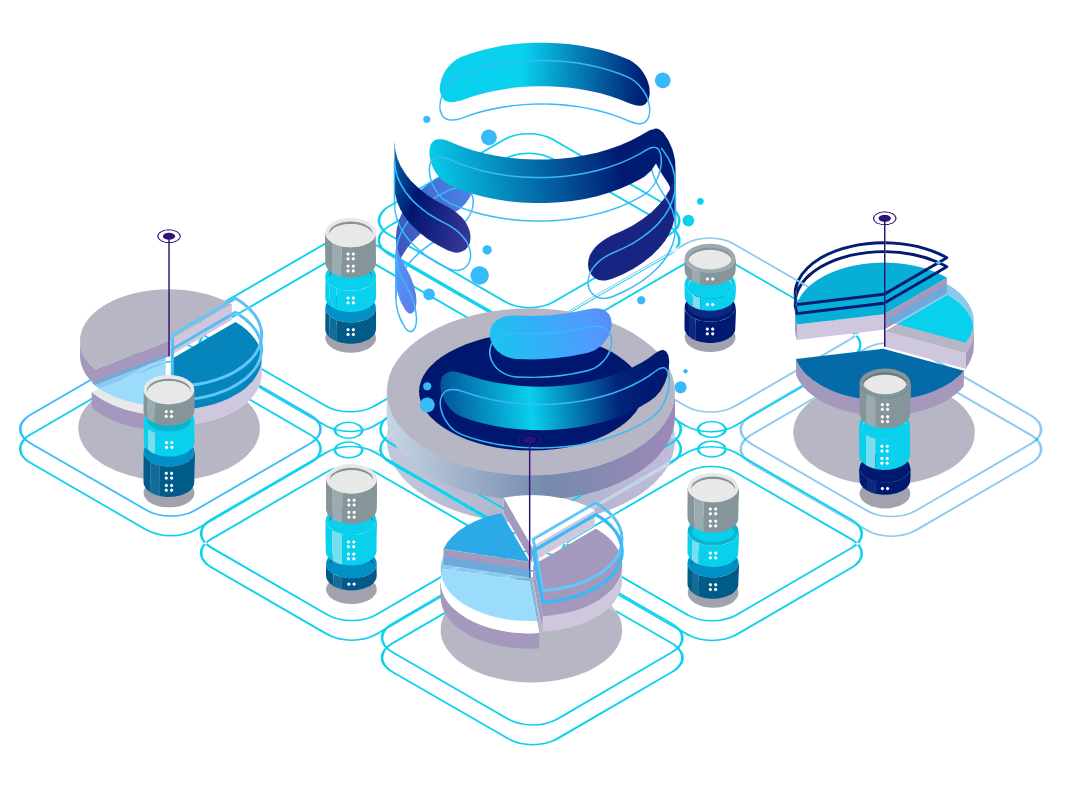 Attention!
The ICO process involves specific risks that are inherent in the cryptocurrency market. The offer may be ignored by investors for one reason or another. Although we accompany the campaigns at all stages, we do not guarantee and are not responsible for the final result.