ICO (Initial Coin Offering) is a method of attracting investments or a new type of crowdfunding, often used for projects created on the basis of blockchain. This type of activity has similar features with IPO (Initial Public Offering), and in that and in the other case, there is a phased attraction of working capital by pre-selling a certain asset. But there are a number of differences: type of asset, regulation, investor rights, etc.
ICO is a fairly simple and innovative way to give life to your project. Enough to have an idea that you think deserves funding and development. We will do the rest for you, namely, we will go through each step, step by step.
What is included in the range of services:
Website (design, layout, branding, personal account, promotion);
Marketing (business plan, white paper, video presentation, infographics);
Pre-Sale (blockchain placement, smart contract, issue);
Additionally (translation into any of the languages, advertising in social networks, etc.).
The minimum cost of the project:
from 4 999$.
For individual consultation, use the feedback form or contact us directly.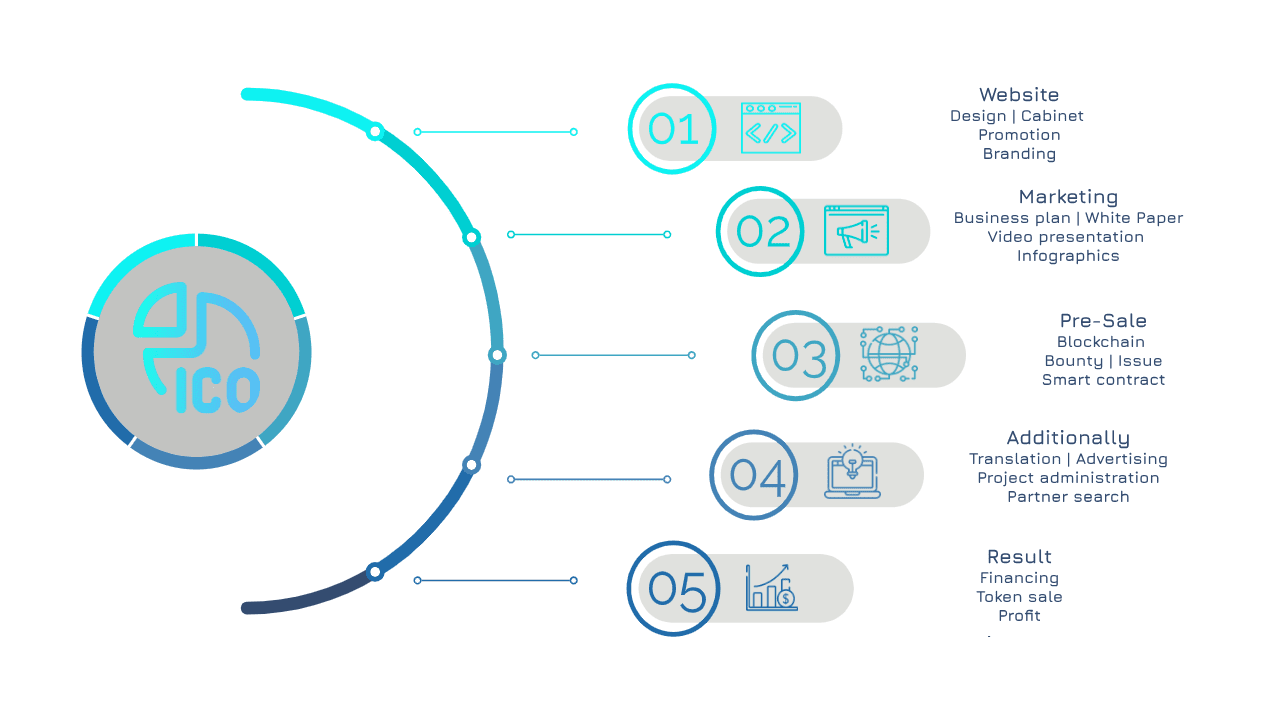 Attention!
The process of creating an ICO - a project, like any other startup, implies the presence of risks typical for this kind of activity. Our task is to minimize them. We accompany the company at one / several / all stages of the project, but we are not responsible for the final result, as well as the company's activities after the ICO.