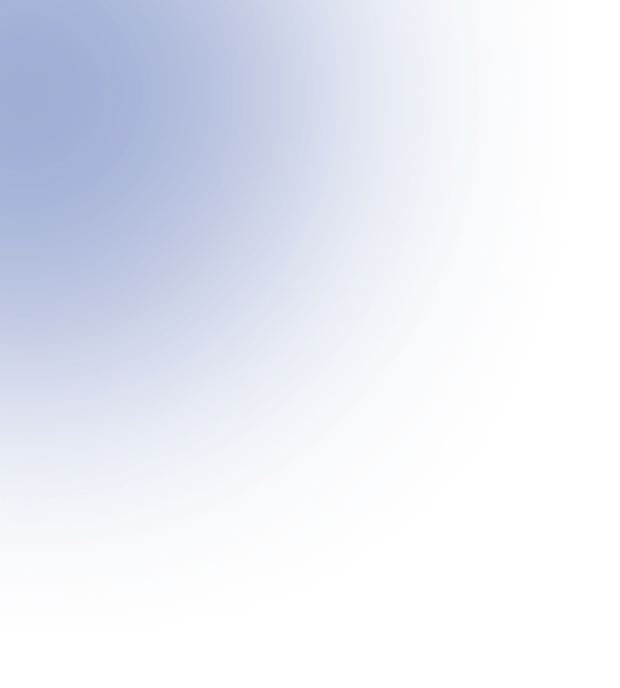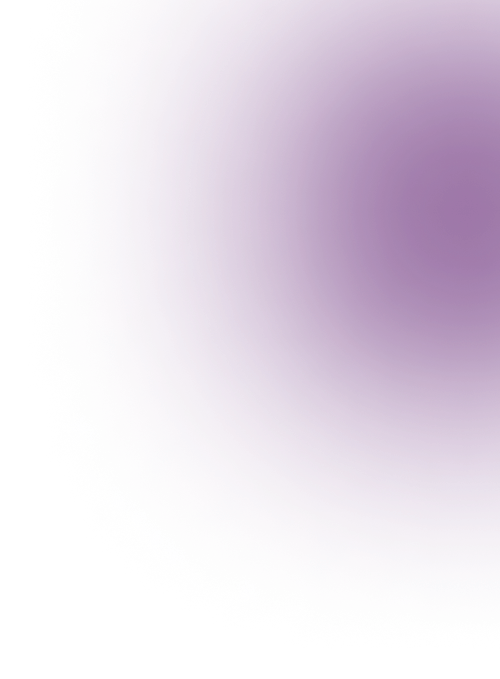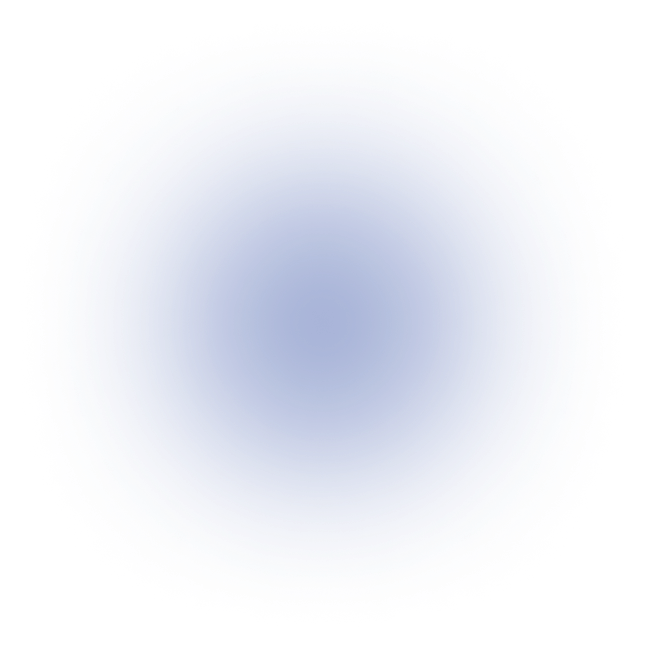 Liquidity

Aggregator
Liquidity for brokers and cryptocurrency exchanges. Management of providers and control of high-quality order execution.
Contact Us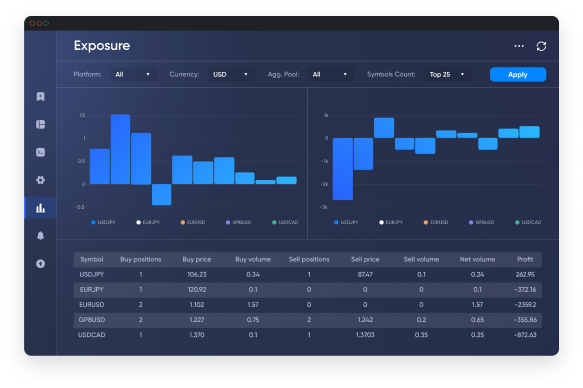 Aggregator
Software solution for aggregating the liquidity of financial assets from various external and internal sources

Bridge
Script for interaction between trading platforms, liquidity providers and the administrative module

Feeder
The component passes quotes through a system of customizable filters, forming a balanced depth of the market
Trading
Technologies
Liquidity is a flow of buying and selling operations of financial assets, that ensures fast and high–quality execution of client orders. With the help of liquidity, it is possible to overlap transactions while remaining an intermediary combining supply and demand.
Connect to providers and liquidity pools. Combine multiple data streams into a single ecosystem. Provide your traders with some of the best Bid and Ask prices from top financial counterparties.
Work with an unlimited number of prime brokers, crypto exchanges, ECNs, and other institutional partners. Any integrations will be performed under your request and in a short time.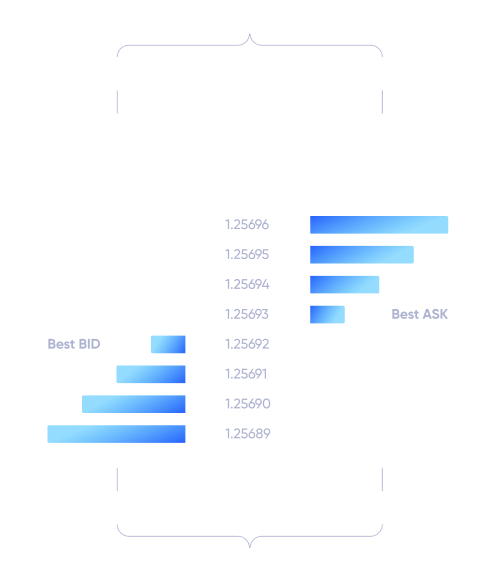 Flexible Functions
and Parameters
Use the matching engine to match trading orders and automate work with liquidity. Thanks to the rich functionality and high performance, our technologies allow you to configure execution conditions for all types of scenarios and operations.

External multichannel distribution

Intelligent order routing

Direct connection with providers

Bandwidth up to 500k transactions per second

Market depth up to 1000 layers

Management of markups and commissions

Internal partial or full settlement

Risk management tools

Risk management tools

Monitoring of trading activity

Filtering of incoming quotes

Elimination of slippage and delays

Historical tick data

Report visualization and export to Excel

Creation of synthetic symbols

Settings for arbitrage strategies and HFT

Connections with popular terminals

Training for managers and dealers
Forex
Liquidity
Give your clients access to the global forex market, among which over-the-counter currency instruments, including spot, forwards, and options. Use a system of end-to-end execution (STP), or a hybrid model of distribution of client orders.
40+ connectors:
Liquidity providers
Prime Brokers
ECNs and MTFs
Banks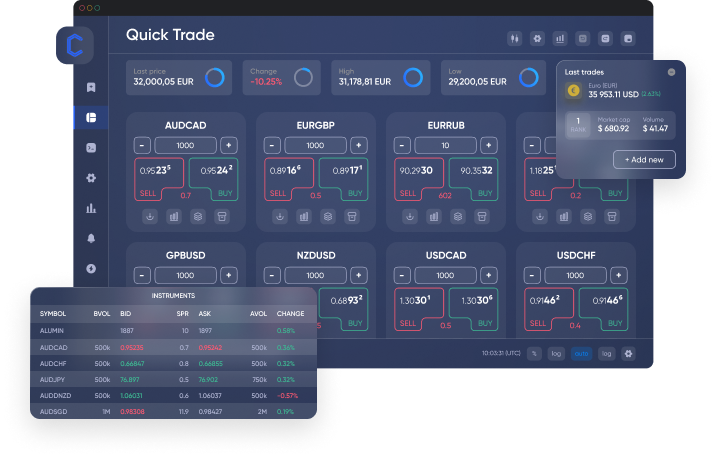 Turnkey Liquidity
A turnkey solution from our partners for implementing FX liquidity. Aggregated delivery with a single account. An easy onboarding and free integration. In addition to currencies, CFDs (contracts for difference) and cryptocurrencies are available for trading.
| | |
| --- | --- |
| Hedge deposit | from $5000 |
| Commission | from $0,8 per lot |
| Spread | from 0,01 |
| Leverage | up to 1:200 |
| Currency pairs | 50+ |
| CFD | 600+ |
| Level | Tier 1 |
| API interfaces | FIX, REST, WebSocket |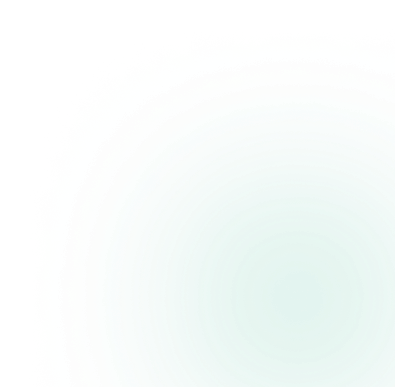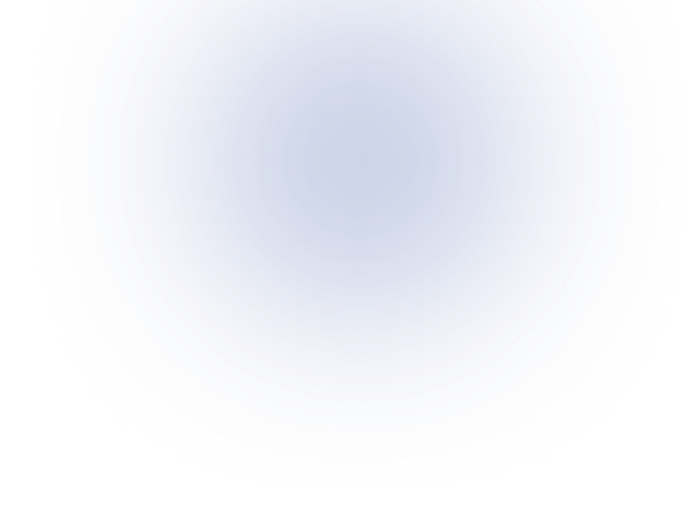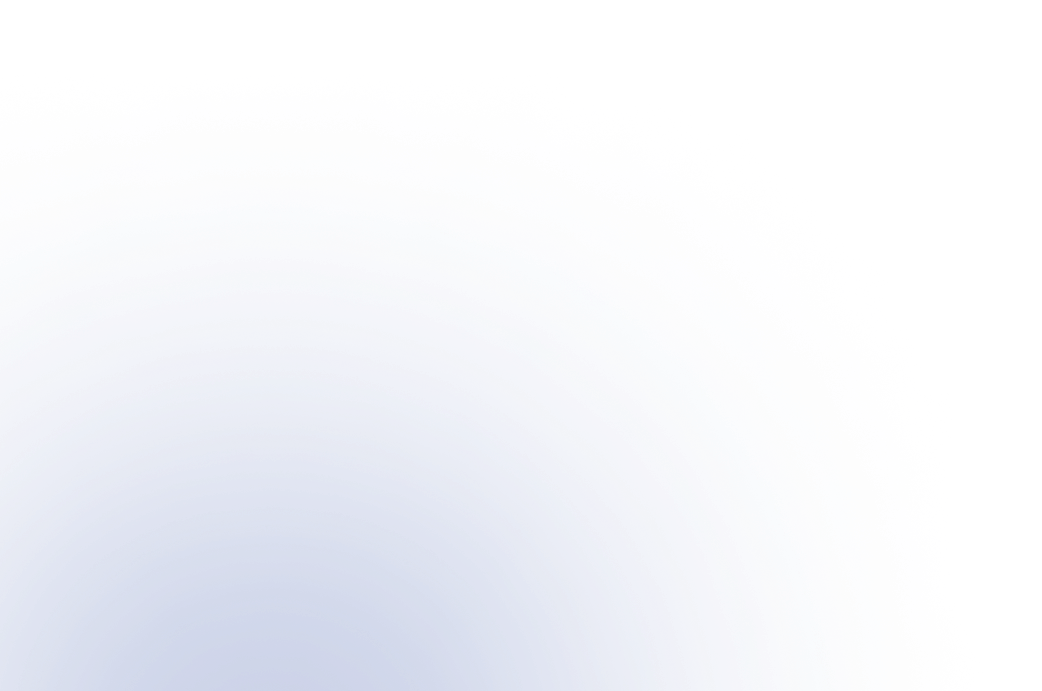 Liquidity on
Exchange-Traded Assets
Provide your company with access to international capital markets. Work with most asset classes, scalable IT infrastructure and expert support.

Gateway FIX/FAST
The FIX and FAST gateway system allows you to connect directly to exchanges, dark pools and clearing centers around the world. This is the most efficient way to place orders in the integrated trading environment.

Market Data
Get high-quality market data in real time using industry-standard financial information exchange protocols. Quotes, economic indicators, and other indicators via API.

Multi-Asset Execution
A single account and prime brokerage service from our partner. Depository, clearing and post-trading services for online brokers. Access to stocks, bonds, funds, futures, and other asset categories.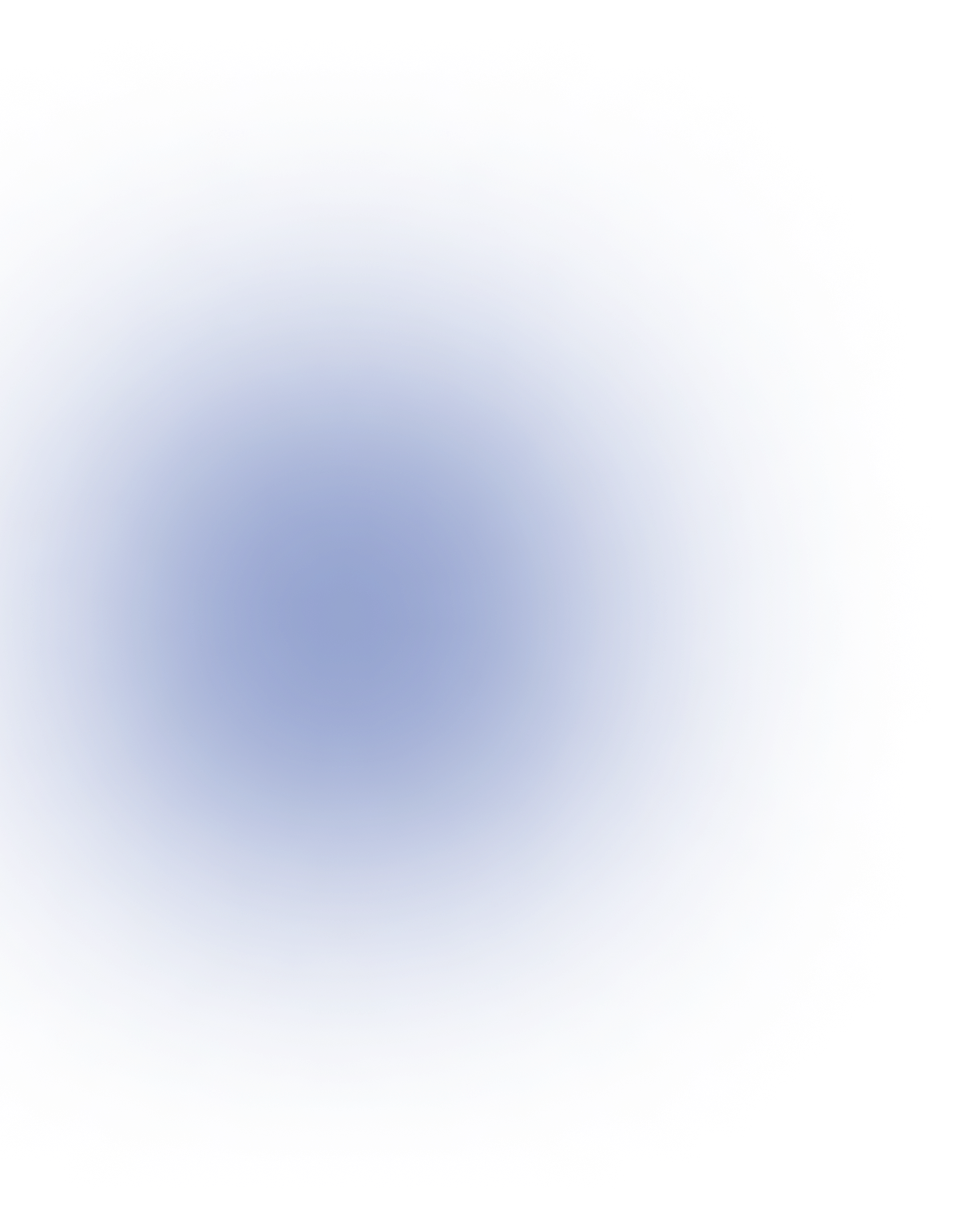 Any questions?
Contact us in any convenient way or use our feedback form. Our employees advise, share their experience, and help to find an acceptable solution for brokers.