PAMM

Technologies
PAMM account service for brokerage business. Ready-made investment solution for money management.
Contact Us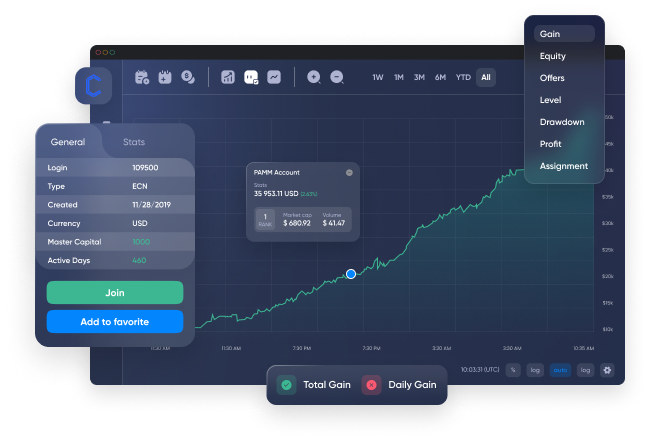 Modern Tech
Portfolio investment and trading results monitoring system
Easy Integration
Fast integration into the broker's IT infrastructure and guarantee of uninterrupted operation
Flexible Settings
Customization of the user interface and technical functions of the product
Potential
PAMM account is a module of proportional investment and distribution of profits and losses among all participants of the portfolio. This type of trust management helps professional traders to receive additional capital, and investors to receive passive income. Each user can sort PAMM accounts by the level of profitability, drawdown, or other key indicators. Attract new customers and increase your brand awareness through the introduction of innovative technologies.
Possibilities
Suitable for most types of assets
Additional source of monetization
24/7 technical support
Connection to any platforms
Maximum degree of automation
New target audience of clients
Regular software updates
Money Managers
and Investors
A PAMM account is created by experienced traders who want to increase the capitalization and free margin of their portfolio. Everyone can invest in the chosen money manager in order to increase investments. For all parties, a certain mechanism of interaction is provided, which is controlled by the brokerage company.

Manager:
Creates a special type of master account
Sets conditions for joining
Starts opening and closing trades
Shows the effectiveness of the strategy
Gets a percentage of the total profit

Investor:
Analyzes the PAMM account, risks, and statistics
Makes a transfer of funds to the selected account
Keep track of changes in the trade balance
Pays a commission to the manager
Reinvests or withdraws his income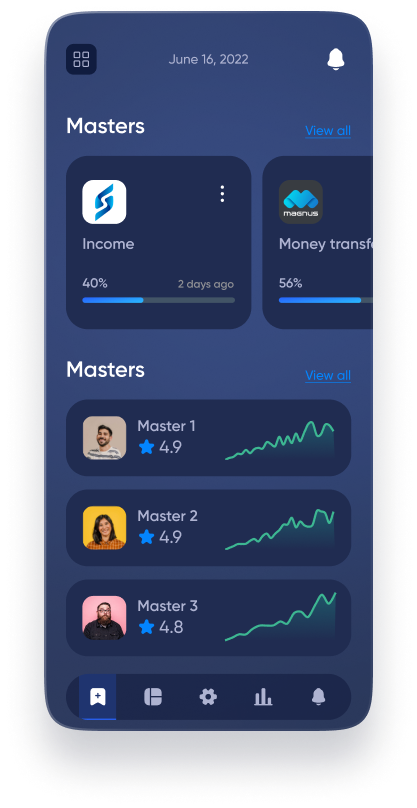 Statistics and
Trading Results
Investors can use assessment tools and public ratings of managers. The PAMM platform captures all statistics of the master account, which allows users to get visual access to the data for detailed analysis. All calculations are carried out on a separate server and do not overload the platform when working with the terminal.

Profitability chart for a certain period

Total number of subscribed investors

Maximum and minimum drawdown

Age and date of foundation of the PAMM account

Profit factor and expected value

History of opened and closed orders

The profitability ratio of the strategy

Percentage of profitable and unprofitable days

Large selection of filters and options

Average time to hold a position

Exporting detailed reports

The best and worst trades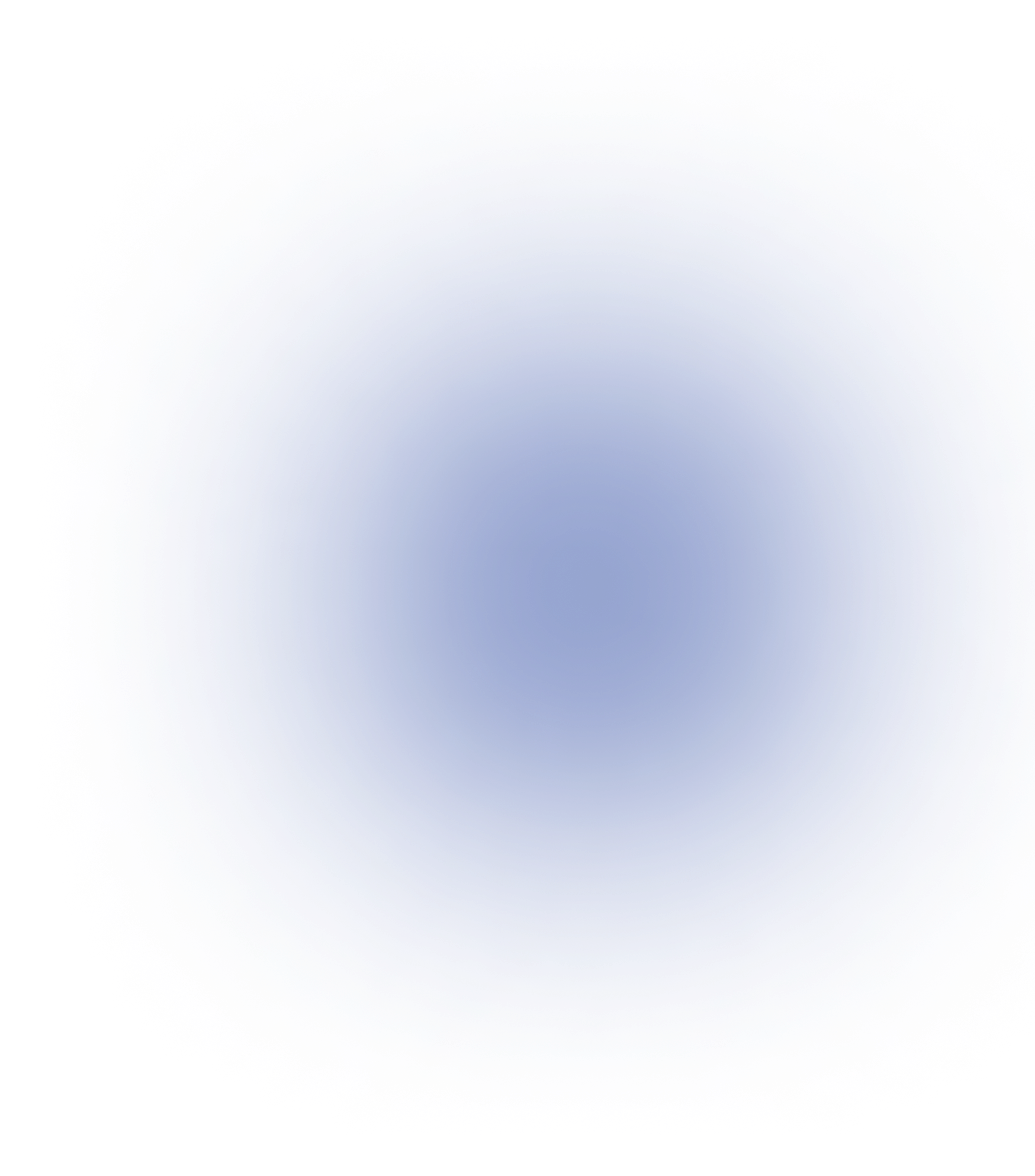 Control and
Management
of the System
Unique functionality for administrators and managers of brokerage companies. Our service is compatible with most popular CRM systems and trading platforms. You will have many options and individual settings adapted specifically to your business. The integration of our solution and all its components takes 1-2 weeks. PAMM accounts can be part of the client's portal or of a separate application.
Convenient administrative portal
Control of all operations and actions
Real time configuration
Setting requirements and restrictions
Several types of rewards
Personal support service
Localization and corporate identity
Master account widget for website
Any questions?
Contact us in any convenient way or use the feedback form. Our experts will demonstrate the software and help you find the best integration option.